Tractors on the highway and 100 km/h are both subjects that have to do with the so-called nitrogen problem.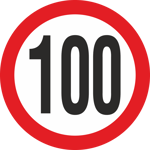 Construction companies are in the process of equipping their machinery with after-treatment, but inland navigation is also required to reduce nitrogen emissions in many projects.
But what are we actually talking about? Nitrogen in itself is not a problem. It is a gas that is all around us. Approximately 78% of all the air around us consists of nitrogen. Nature cannot live without it and neither can we. Together with oxygen or hydrogen, nitrogen is converted into nitrogen oxides (NOx) and ammonia (NH3). The right amount of this so-called reactive nitrogen is indispensable for all forms of life on earth.
Too much reactive nitrogen also adversely affects our health through pollution of the air and ground, surface and drinking water. Ammonia and nitrogen oxide react in the air to form particulate matter. In addition, nitrogen dioxide contributes to the formation of ozone, a harmful component of air pollution. Both particulate matter and ozone increase the risk of respiratory diseases.
Axces Emission Technology advises and assist you where necessary in the realization of a customised after-treatment system for any power and any desired location and application. By placing an SCR in the exhaust system, you can fairly easily reduce unwanted NOx to more than 90% and thus meet the requirements of among others:
IMO Tier III
EU Stage V
EU MCPD
EU BEMS
Customer and/or regionally bound requirements
Some of our customized solutions:
SCR unit




(project: on old pile driver)

Silencer / Spark arrestor / SCR combination
(project: inland vessel between the house and the water tank)
Client-specific customized solution
(project: Offshore drilling rig in the North Sea)

All-in-one solution


(project: Generator set container, power supply, NSA)
If you would like to read the Dutch version, please click here.

---
Questions?
Please feel free to contact us for more information.
---