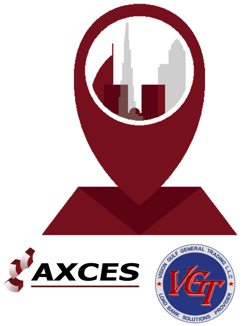 We are very pleased to inform you that Vision Gulf General Trading LLV (VGT) has been appointed as Exclusive Distributor. VGT will market and sell Axces products in the Middle East, including the United Arab Emirates, Saudi Arabia, Kuwait, Bahrain Oman and Yemen.
Vision Gulf General Trading is well known and has extensive local expertise in more than 25 years of experience as the leading provider of test and power generation solutions in the region. VGT has an unwavering commitment and dedication to provide unmatched quality products and excellent services in this field.
As the exclusive distributor for Axces, clients in the Middle East can rest assured that the products offered are of exceptional quality, are cost-effective, and are built to last.
We are looking forward to this partnership!